About Us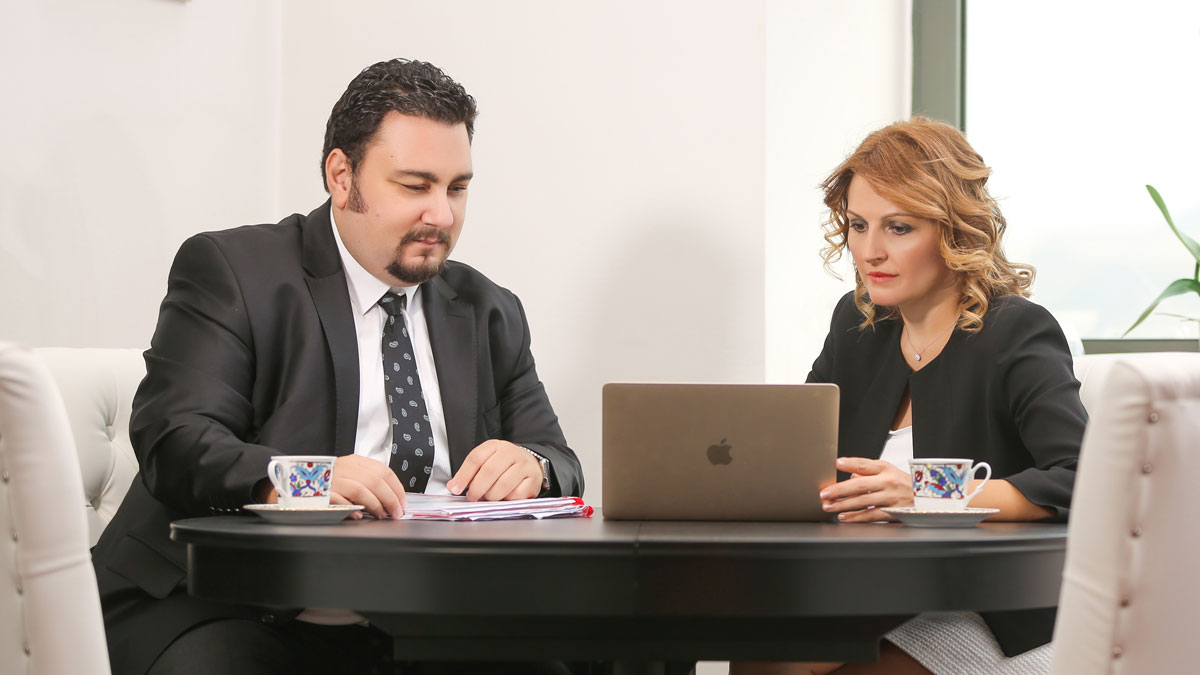 Okyay | Evren, provides legal services to clients in the fields of employment law, intellectual property law, dispute resolution, corporate law and commercial law. Okyay | Evren, realizing a data focused legal services, provides boutique legal services in Istanbul and Izmir offices.
Expertise of Okyay | Evren which is provided with limitation of the scope of practice areas provides Okyay | Evren to become much faster, efficient and budget-friendly. Within this context, the boutique service concept provides an opportunity to Okyay | Evren to work with each client one-to-one in a close range at partner level.
Okyay | Evren has a great variety of clients from private individuals, entrepreneurs, middle and large scale local and foreign companies to international and multinational companies. With its data focused service concept, Okyay | Evren provides client-specific rigorous and comprehensive legal services regarding the relevant industries and legal matters and also Okyay | Evren provides these services in a more economic and budget-friendly way compared to the large-scale law firms. The reason for this is having a fewer operational costs than the large-scale law firms and to be able to work more efficiently with the more experience lawyers. With this approach Okyay | Evren is a preferred law firm for legal services to national and international companies.
Okyay | Evren aims to provide direct access of high quality legal services to the clients and to conduct the execution of each work by the experienced legal experts. Within this context, Okyay | Evren is aware that each file is different from the other and provides upmost care for each specific file. Okyay | Evren provides data focused work approachfor each subject and with Okyay | Evren's own software system that enables to reviewi an extensive literature in a short period of time, Okyay | Evren provides an insight to legal issues and disputes.
Okyay | Evren is able to prepare reports in more than 900 varieties and combinations for all corporate companies including the public companies who trades in the stock market in a short period of time with Okyay | Evren's unique software and able to provide such reports to clients on a regular basis on the subject of reporting which is vital for every business.
In addition, with online access services provided to the clients by Okyay | Evren to enable clients to be informed regarding the last updates regarding the lawsuit files, all payment and execution orders, garnishment minutes, hearings, interim decisions, activities to be performed and financial conditions and copies of the available documents in the file and the entire process can be easily monitored by the client.
Okyay | Evren also provides consultancy, physical mediation services and party counsel during the mediation process in order to provide resolutions to disputes during both pre-hearing and/or hearing process in order to protect the clients in lawsuit processes that are long, high cost and with great risk of loss aside from the legal services.
In addition to abovementioned, Eren Evren and Yüksel Okyay are experienced on the subjects of efficient client communications, active work on legislation studies to this day and taking educational roles, such as presenting in panels relevant to the practice areaswhich requires high level accumulation and such subjects are realized by Eren Evren and Yüksel Okyay. In this way, all components of the provided legal services are realized with an excellent level of communication.